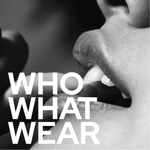 I Cancelled My Lip Filler Appointment Thanks to This Three-Minute Lip-Liner Trick

Thank you Erin Jahns and Who What Wear for featuring my PLATINUM LIP PLUMP in your latest article. Erin Jahns shares her 3-minute trick for naturally plump and pigmented lips, and it's genius!

Jahns shares the first step is to "slightly overline your cupids bow with your top lip, and the center portion of your bottom lip." Next, blend it in with your brush, and add a touch of your favorite lipstick. Next, apply the PLATINUM LIP PUMP. After a few minutes it will look like you just walked out of a lip filler appointment!
Click here to read more:
https://www.whowhatwear.com/lip-lift-lip-liner-hack/slide5