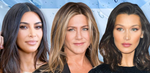 Dr. Devgan, a full time practicing surgeon, wanted to give her patients an effective medical grade skincare line that gave easy, beautiful results. Enter Dr. Devgan Scientific Beauty, her medical grade skincare line that was "born out of the desire to marry science and beauty." Daily self-care and creating good habits not only helps with giving you glowing results but grants you the confidence to put your best self forwardSo it is vital to create and maintain a healthy skincare routine."I think that plastic surgery has been treated in the media in a way that is exaggerated and doesn't really reflect the beautiful nuanced  work that is possible" notes Dr. Devgan. Dr. Devgan's mantra has always been "subtle is the new dramatic." People who want to change one subtle thing about their face often feel hesitant to, worried they will come out looking like a whole different person. Dr. Devgan's focus has been to change this mindset while treading the line between identity and beauty. It's about looking like yourself, but better, which is why she chimes "subtle is the new dramatic" to remind people that beauty is in the details. 
Dr. Devgan's combination of surgical and non-surgical procedures have afforded her a vast celebrity clientele. She has popularized this concept of facial optimization in order to preserve natural beauty but enhance it a bit. "From a non surgical standpoint, I use injectables to create a more contoured appearing face to improve the shape and angle of the nose to create more vertical height of the lip, and to also improve the balance of the profile. And then I can use surgical techniques to augment that by, for example, I do a lot of blepharoplasty surgery, which is eyelid surgery." 
Dr. Devgan is all about making sure her patients still look like themselves, but better and creating and maintaining a good skincare routine is a vital part in anyone's skin journey. When speaking about her skincare line, Dr. Devgan remarked how her Vitamin C+B+E Ferulic Serum, Retinol + Bakuchiol Serum, and Hyaluronic Serum are an essential part of her skincare routine, as well her Peptide Eye Cream and Microdermabrasion Scrub. Read Dr. Devgan's full interview with Eonline here to find out more about her insights on beauty and identity, skincare tips, and her beauty mantra.