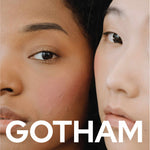 This Gold Micro Infusion Facial is one of the signature treatments offered at my practice. It consists of platelet-rich plasma, botox, and hyaluronic acid that leaves your skin incredibly even and glassy for months. It stimulates collagen, improves, texture, and there is little to no downtime.
"I trust Dr. Devgan with everything on my face and can't recommend her enough." -Elizabeth from Sweats & The City.
Click here to read the full article.