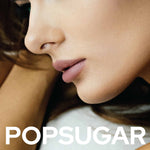 Thank you Popsugar for highlighting my PLATINUM LIP PLUMP!
"If you are on the fence about fillers and want to try out the look for a fraction of the price (and pain), this is your answer."
What makes my PLATINUM LIP PLUMP stand out from other lip plumps on the market is its medical-grade formula. Many other lip plumps are formulated with harmful ingredients such as chili peppers, bee Venmo, cinnamon, or menthol, but my PLATINUM LIP PLUMP  is made with clean ingredients that will protect and improve the quality of your lips.
It is formulated with niacin (Vitamin b3), molecular weight hyaluronic acid, and a ceramide rich-peptide complex to soften, hydrate, and smooth the fine lines on the lips. A few swipes on the upper and lower lips is all you need for a healthy, hydrated, and juicy pout. Xx Dr. Lara