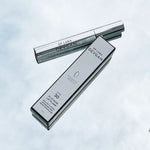 Winter is a season of elegance, marked by chilly breezes, warm scarves, and cozy evenings by the fireplace. However, along with its charm, winter also brings challenges, especially for our delicate lips. Chapped, dry lips are a common woe during this time of the year. But fear not! Robb Report, the ultimate authority on luxury and sophistication, has unveiled a gem to combat winter-chapped lips: the Dr. Lara Devgan Scientific Beauty Platinum Lip Plump SPF. Let's dive into the magic of this product and discover how it's revolutionizing lip care routines this winter season.
The Dr. Lara Devgan Scientific Beauty SPF Platinum Lip Plump is a winter essential.
Dr. Lara Devgan, a renowned board-certified plastic surgeon and beauty expert, has curated an exceptional solution for parched winter lips. The Dr. Lara Devgan Scientific Beauty Platinum Lip Plump SPF is not just your average lip gloss—it's a luxurious experience infused with advanced scientific technology and nourishing ingredients.
The Lip Plump is enriched with ultra-hydrating components that penetrate deeply, providing instant relief to dry and chapped lips. Its formula ensures your lips stay moisturized and supple throughout the day, combating the harsh winter effects.
Dr. Lara Devgan's Lip Plump SPF doesn't just hydrate; it also gives your lips a subtle plumping effect, enhancing their natural fullness without the need for invasive procedures.
Winter sun can be just as damaging as summer sun. The inclusion of SPF in this lip plump ensures your lips are shielded from harmful UV rays, making it an ideal companion for winter outdoor activities.
Dr. Lara Devgan's expertise shines through in this product, featuring cutting-edge scientific research. The Lip Plump is formulated to stimulate collagen production, resulting in healthier, more youthful-looking lips over time.
Robb Report, synonymous with elegance and sophistication, recognizes exceptional products that align with its standards of luxury. The Dr. Lara Devgan Scientific Beauty Platinum Lip Plump SPF stands out as a winter essential due to its innovative approach to lip care. It seamlessly combines beauty, science, and functionality, making it a must-have for those seeking a high-end solution for their winter chapped lips.
As winter approaches, it's time to embrace the season with grace and confidence, starting with your lips. Thanks to Dr. Lara Devgan's Scientific Beauty Platinum Lip Plump SPF, you can bid farewell to chapped lips and welcome a season of softness, hydration, and natural plumpness. Robb Report's endorsement of this remarkable product reaffirms its status as a winter beauty essential, promising you a luxurious and effective solution for your lips' well-being. So, indulge in the opulence of this lip plump and let your lips do the talking this winter!
Shop the Dr. Lara Devgan Scientific Beauty Platinum Lip Plump SPF at Sephora or drlaradevgan.com
Read the full article here.