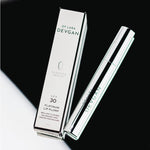 My Platinum Lip Plump Is The Next Best Thing To Lip Injections
"When looking at other lip plumpers on the market, you'll find many of them contain harmful or ineffective ingredients such as peppermint, cinnamon, or capsaicin. These can cause the lips to become dry, irritated, chapped, and inflamed. Unlike other lip plumpers on the market, my PLATINUM LIP PLUMP contains science backed and medical grade ingredients that are far more effective and safe." Xx Dr. Lara.

"The next best thing to an actual lip injection appointment with prominent plastic surgeon Dr. Lara Devgan is a bottle of her Platinum Lip Plump" - Harper's Bazaar 2020 Anti-Aging Award

Hyaluronic Acid
Hyaluronic Acid is popular ingredient used by doctors for lip injections. It is a natural substance found in our bodies that helps us retain moisture while boosting collagen production. My PLATINUM LIP PLUMP is formulated with advanced mix molecular weight hyaluronic acid which penetrates the vermillion tissue and hydrates the surface of the lips.

Niacin
Niacin or Vitamin B3 helps improve the natural flush of the lips by safely vasodilating the lip tissue. This ingredient allows the PLATINUM LIP PLUMP to provide a natural pigment to the lips and makes them appear more pronounced.

Ceramides
To support healthy collagen production, I formulated my PLATINUM LIP PLUMP with ceramides. It boosts collagen production in the lips which overtime improves the appearance of perioral rhytids and fine lines. This makes the lips appear fuller, smoother, and youthful.