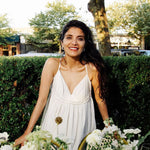 The Hamptons, known for its luxurious escapes, recently played host to a truly radiant event that has sent waves through the skincare industry. Dr. Lara Devgan, a renowned plastic surgeon, celebrated the launch of her skincare line and bespoke facials with an unforgettable soirée at Equinox Hamptons.
Guests were introduced to a range of medically backed skincare products as well as the opportunity to experience a signature Dr. Devgan Mini Facial. From serums that target fine lines and wrinkles to potent formulations designed to promote a youthful glow, Dr. Devgan's skincare line reflects her dedication to delivering transformative results.
As the evening drew to a close, the prevailing sentiment was one of excitement and anticipation. Dr. Devgan's skincare line and bespoke facials have already left an indelible mark on the Hamptons' beauty scene, and it's clear that her innovative approach is set to reshape the way we view skincare.
Skincare and signature facials are now available at Equinox Hamptons, Hudson Yards, and East 63rd street. Also coming soon to Equinox Brickell at The Four Seasons in Miami.