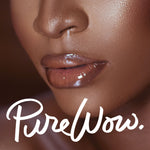 One of the most consistent beauty trends is having the perfect pout. Although cosmetic procedures and injections are a successful way to achieve this, it can be costly. Lip plumping glosses are a great alternative for those who don't want to splurge on lip augmentations.
I was recently featured in Pure Wow's top Lip Plumping Glosses in 2021.
Dr. Devgan's Scientific Beauty Platinum Lip Plump SPF 30
Worth The Splurge
Developed by celebrity plastic surgeon Dr. Lara Devgan, this lip plumper is worth the hefty price tag. The nourishing formula features niacin, hyaluronic acid and ceramides to nourish and improve the appearance of your lips. Apply 1 to 2 times a day for best results.